Maine has 65 historic lighthouses still standing along nearly 5,000 miles of rugged coastline. This means that lighthouses are as emblematic of summertime in Maine as fresh seafood. It is nicknamed the lighthous state afterall.
At Maine Lobster Now, we are proud to call Maine our home, and because August 7th is officially National Lighthouse Day, we thought we would share with you a rundown of the best Maine lighthouses and seafood establishments to visit. So here we go:
Portland Head Lighthouse
Portland Head Lighthouse is surrounded by the 90-acre Fort Williams Park on Cape Elizabeth. The Lighthouse was commissioned by George Washington and completed in 1791, making it the oldest original lighthouse still standing in Maine. While visiting you can pick up something to eat at Bite Into Maine. Bite Into Maine is known for lobster rolls. Grab one and take a walk around the lighthouse on one of the many trails that wind through Fort Williams Park.
If you're not in Maine but craving a lobster roll, check out our blog on How to Make a Lobster Roll 10 Ways with our fresh, pre-shelled lump lobster meat. Or, for something even faster, browse our lobster and crab roll kit selection.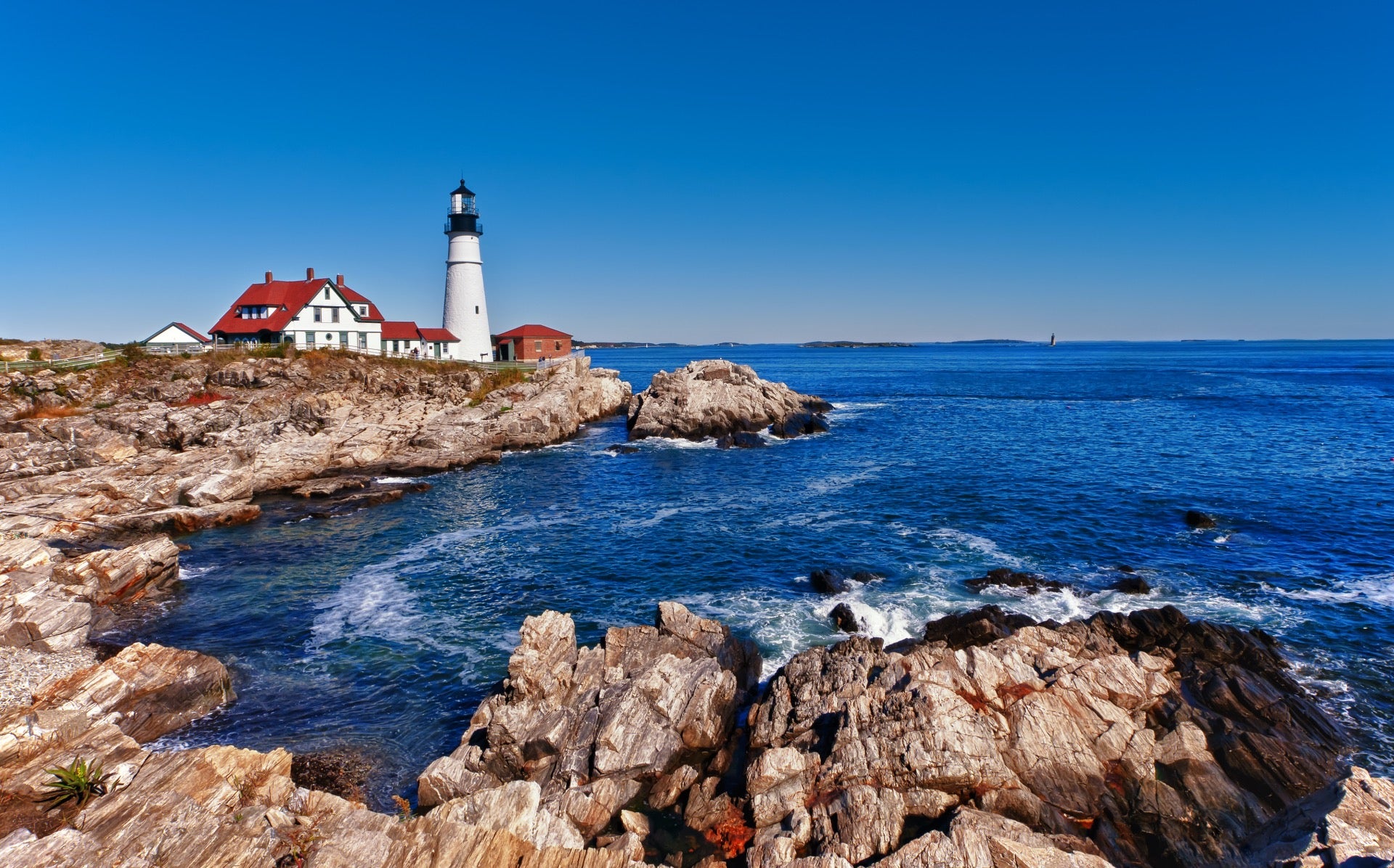 Seguin Island Light Station
Seguin Island Light Station was also commissioned by George Washington. The first tower was erected in 1795, sitting atop the 64-acre Seguin Island near Popham Beach and the Fort Popham State Historical Site. It is the second oldest coastal lighthouse in Maine and the only lighthouse in the state that still houses a first-order fresnel lens. Nearby you can grab a bite at Spinney's Oceanfront Restaurant for savory dishes like bacon wrapped scallops and lobster mac & cheese.
At home, you can heat up Maine Lobster Now's specialty ready-to-heat lobster mac & cheese or our pre-wrapped bacon wrapped scallops.
Pemaquid Point Lighthouse
Pemaquid Point Lighthouse was completed in 1827 and commissioned by John Quincy Adams. You might recognize this lighthouse right away, becuase it is the lighthouse depicted on the Maine state quarter. Located near Bristol, this lighthouse is quite close to The Seagull Restaurant. At The Seagull, you won't want to miss out on the lobster pot pie, or if you are with a group you'll definitely want to try the traditional Maine lobster bake. There is nothing like a lobster bake with a view when you really want the full Maine lighthouse and seafood summertime experience.
At home you can whip up your own lobster bake for friends and family with our Maine lobster bake guide or try our delicious pre-made Lobster gourmet items.
Owl's Head Lighthouse
Owl's Head Lighthouse is located inside Owl's Head State Park near Rockland Harbor in Penobscot Bay. The lighthouse was completed in 1825 and the old living quarters are now the official headquarters for the American Lighthouse Foundation. About 15 minutes up the road from the lighthouse, you can stop by Archer's on the Pier. Here, you can indulge in the finest local wild oysters in the state.
Some good news–if you want a taste of Maine at home, you can order fresh Maine oysters from Maine Lobster Now.
Rockland Breakwater Lighthouse
Located in Rockland, Maine and completed in 1902 the Rockland Breakwater Lighthouse rests at the end of a 7/8-mile breakwater. The harbor here was used in the 19th century regularly as an eastern alternative for ships coming in during storms. You can walk out to the lighthouse, or you can take it in from a viewpoint. About 10 minutes from the viewpoint parking lot, you can enjoy some fresh fish tacos from Claws. Better yet, take the tacos to go and eat while enjoying the view of Rockland Breakwater for the ultimate way to experience Maine lighthouses and seafood simultaneously.
If you are at home, try out our lobster taco recipe with avocado lime crema, or whip up some fish tacos with some of Maine Lobster Now's premium haddock.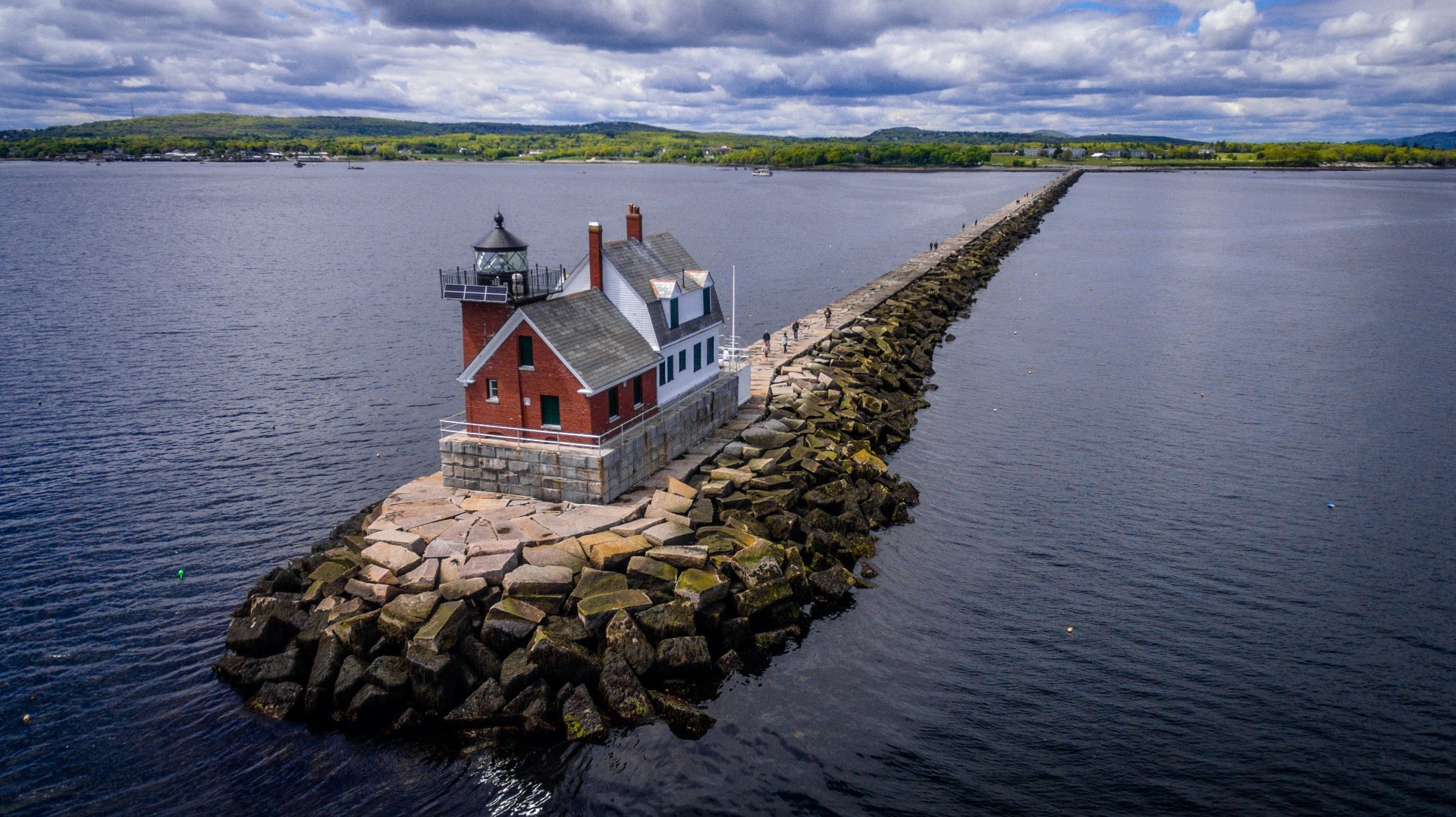 Goat Island Lighthouse
Goat Island Lighthouse is located near Kennebunkpot off of Cape Porpoise. It was completed in 1833, and today you can visit it by boat, otherwise it isn't directly accessible to the public. The keeper's quarters are currently a private residence, but when they are home they have been known to give the occassional tour. This lighthouse can also be viewed from the end of Pier Road on Cape Porpoise. Stop by Pier 77 Restaurant for a bite afterwards. They have a wonderful selection of chowders and seafood stew.
At home, you can quickly heat up some of Maine Lobster Now's specialty lobster chowder or bisque. Enjoy it while browsing photos of the lighthouse online, or while making plans for a summer visit to Maine in 2021.
Cape Neddick (Nubble Light)
Cape Neddick Lighthouse is more commonly referred to by locals as the Nubble Light. It was completed in 1879 and is famous for the Victorian-style keeper's house onsite. It can be observed via a telescope at nearby Sohier Park. York beach is nearby as well. Grab a classic lobster dinner at Fox's Lobster House at the end of the day after sightseeing in the area.
Maine Lobster Now has a variety of lobster dinner kits to choose from if you are looking to indulge in a taste of the Maine experience from the comfort of home.
West Quoddy Head Lighthouse
West Quoddy Head Lighthouse is located in Quoddy Head State Park in Lubec, Maine. What makes this spot unique is that it is officially the easternmost point of the contiguous United States. There has been a lighthouse here since 1808, though the original structure was completed in 1858. Aside from the location, it is best known for its iconic white and red stripes. Nearby, make a stop at Frank's Dockside Restaurant to eat. This is a local favorite, serving up Italian fare and fresh seafood alike.
If you want the Italian seafood experience at home, try out our Lobster Fettucine with Lemon Creme Sauce recipe, which was created by our gourmet chef.
Burnt Coat Harbor Lighthouse
Located towards the end of Hockamock Head on Swan's Island, the Burnt Coat Harbor Lighthouse lies within a sprawling 3-acre complex. It is sometimes referred to as the Swan's Island Lighthouse as well. The Bass Harbor Lighthouse (next on our list) is nearby, so it works well to make a day out of seeing them both. Before or after your visit to the lighthouse, be sure to stop by Seafood Ketch for a fresh seafood roll. They have a variety, including shrimp, haddock, scallop, clams, or a traditional lobster roll.
Make a fresh crab roll at home with our sweet and juicy lump Jonah crab meat, or check out our crab roll kit.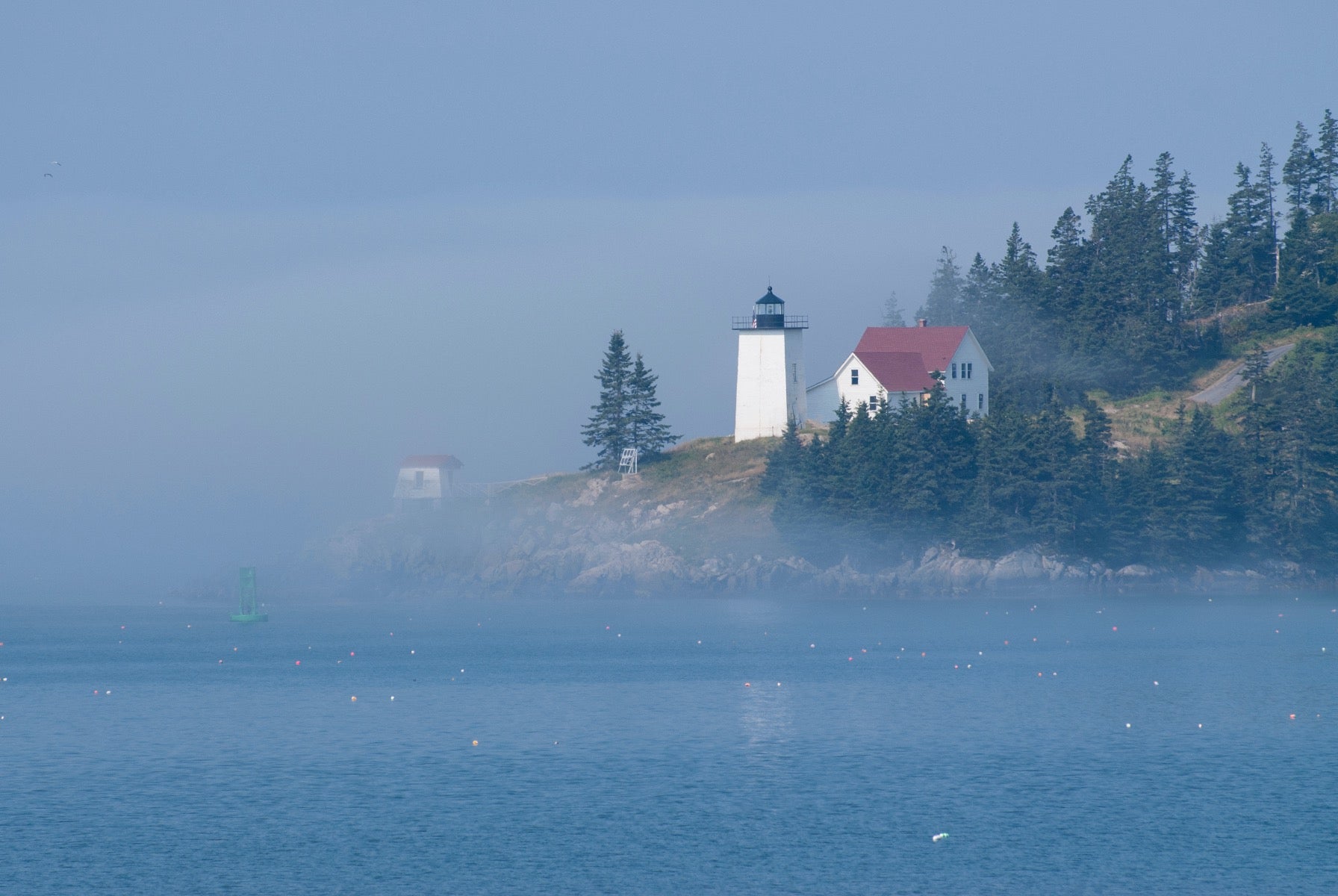 Bass Harbor Lighthouse
This is one of Maine's most famous lighthouses as it is located conveniently inside Acadia National Park. Located conveniently close to the Burnt Coat Harbor Lighthouse, you will definitely want to check this one out as well. Bass Harbor Lighthouse was completed in 1876. Currently the living quarters are the private residence of a Coast Guard member and their family, but you can still take in the views and explore the surrounding area.
After your stop here, swing by Charlotte's Legendery Lobster Pound. This is a classic walk-up lobster shack, where you can order an entire delicious lobster dinner.
If you are at home, enjoy one of our classic lobster dinners while planning your next trip to Maine.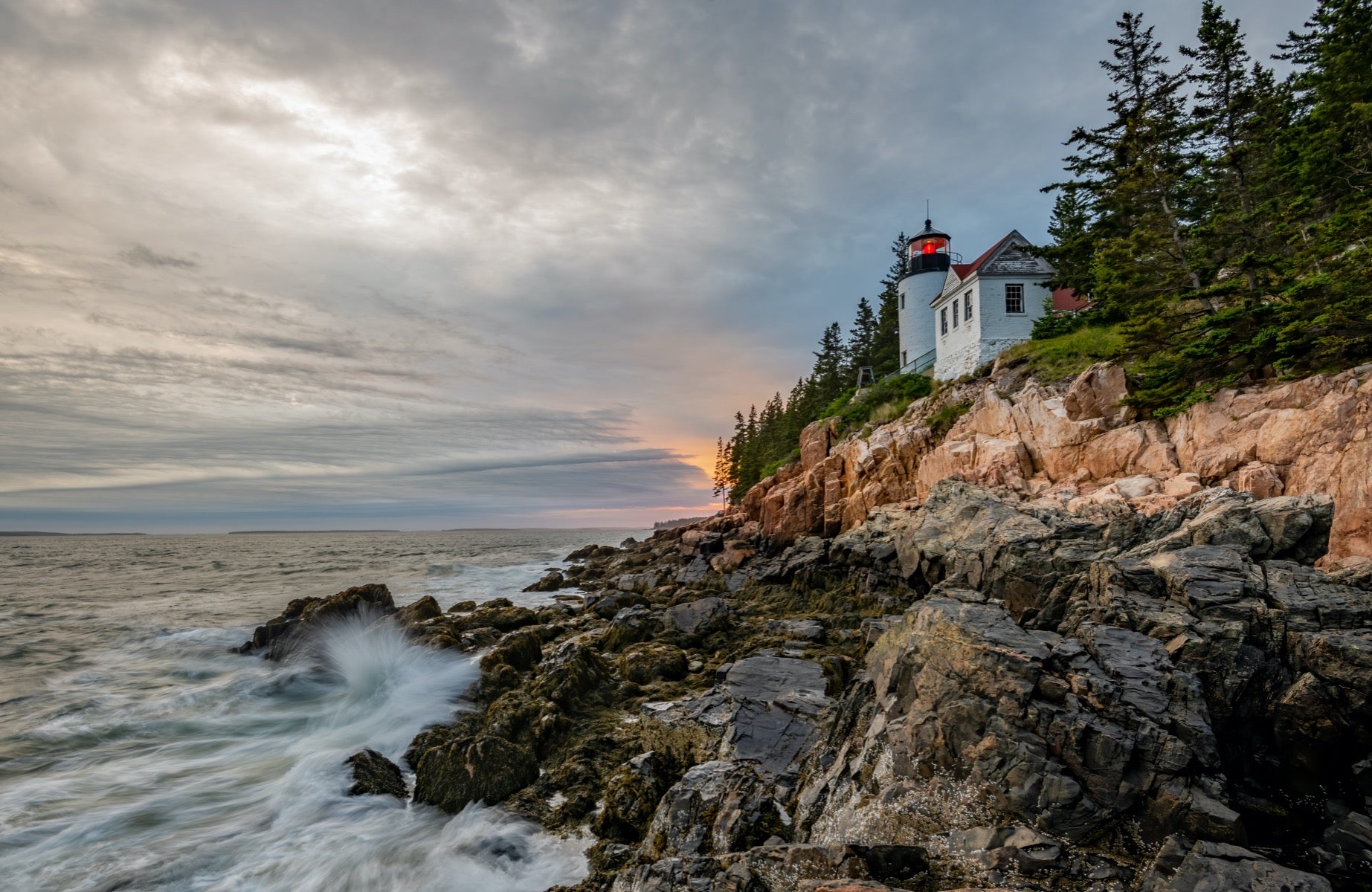 Petit Menan Lighthouse
Petit Menan Lighthouse is one of the state's tallest lighthouses standing at 123 feet. There has been a lighthouse here since 1817, but the current structure was completed in 1855. It is located near Steuben, Maine within the Petit Manan Wildlife Refuge. It is closed the public, but you can see it via a boat tour or from Menan Point.
20 minutes from Menan Point, you can refresh with a bite to eat at The Millbridge House Restaurant. They have an incredible local scallop dinner.
Make your own scallop dinner at home, wherever you live in the U.S., with Maine Lobster Now's fresh scallops.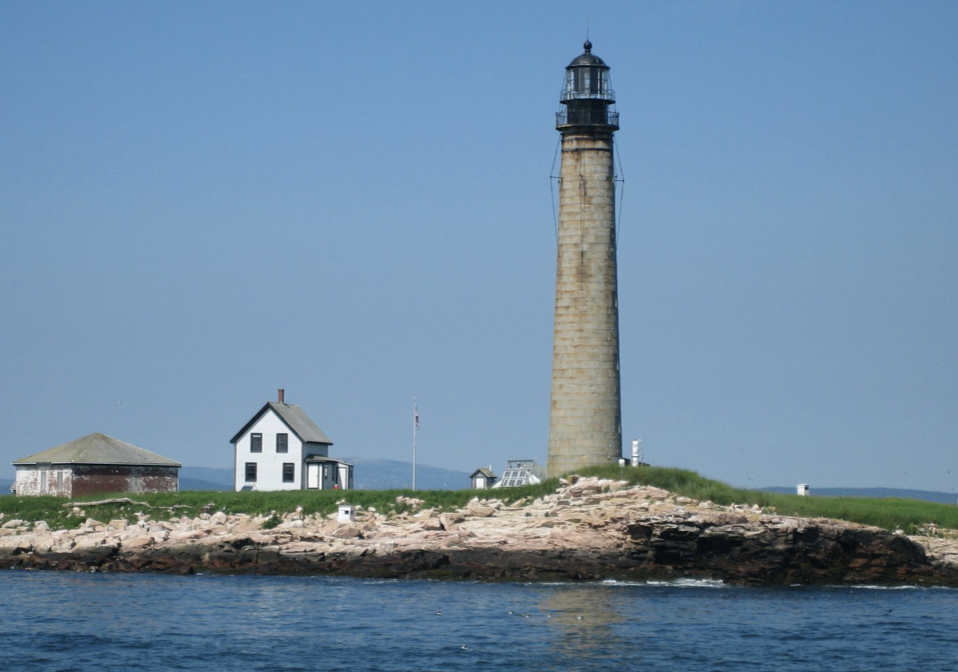 Wherever you are in the U.S. you can always experience Maine with fresh seafood from Maine Lobster Now. We even have premium steak cuts if you want to indulge in some surf n' turf, along with live lobster, lobster tails, fish fillets, shellfish, crab, and much more.