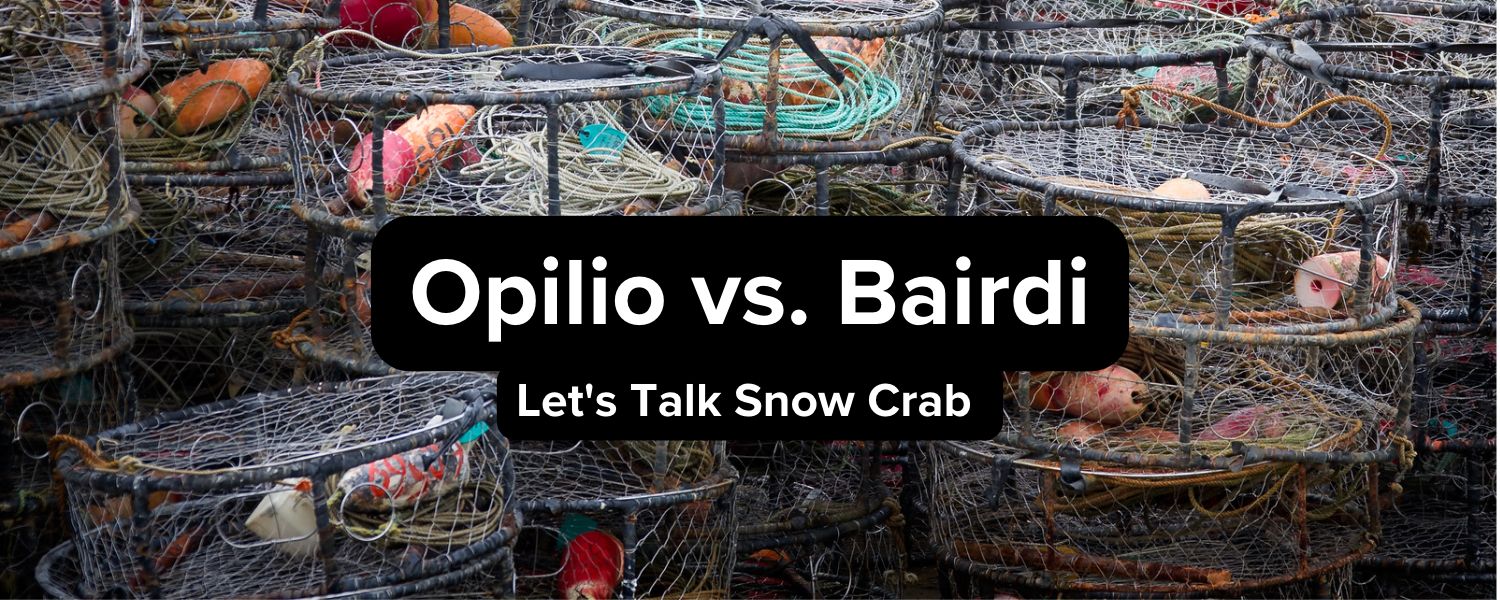 Snow crab is beloved for its extraordinarily long, easy-to-crack legs. Although harvested in icy waters off the coast of Alaska, Snow crab gets its name from its flavorful meat, which turns to a snowy white when cooked. With a delicate texture, sweet taste and leg shells that can be easily cracked open with just your hands, it is easy to see why Alaska Snow crab has so many fans! This market name of "Snow Crab" actually refers to a few different subspecies; Bairdi or Tanner and Opilio.
Opilio Crab
Snow crab is a market name for two major species. First is the Opilio Crab, which is typically the smaller of the two snow crab species. They have sweet, tender, white meat that is a crowd favorite. Opilio is the most widespread of the marketable snow crab species. Because of this abundance, we frequently have opilio products in stock, such as Super Colossal Snow Crab Cluster - 2x14oz, Snow Crab Leg Meat - 8oz Portion and Snow Crab Cocktail Claws. Opilio This makes it relatively easier to source compared to some other crab species, which may be rarer or more localized. Overall landings in Canada are still high however, starting in 2022, Alaska shut down their Opilio season due to concern over population numbers.
Bairdi / Tanner Crab
The other type of snow crab is Bairdi Crab. Baridi, also known as Tanner crab, tends to be a little larger and be stuffed more full with delicious meat than its Opillio counterpart. The crab's meat is sweeter than their Opillo cousins, something our team here at Maine Lobster Now happily blind-tested on a few different occasions… When captains in Alaska look for the crab to eat themselves, they look for Baridi. Those in the know love Baridi!
Alaska has shut down both its Red King Crab Fishery as well as its Opillio Fishery. However, they have kept their Tanner fishery open. Over this winter, they allowed 2 million pounds of Tanners to be caught and sold commercially. We were lucky enough to get the largest size of domestically caught Baridi and offer it to you! This crab is a real treat and in very limited quantities, so hurry now and order your Giant Alaskan Bairdi Crab Legs - 2 x 12 oz - 14 oz Clusters today!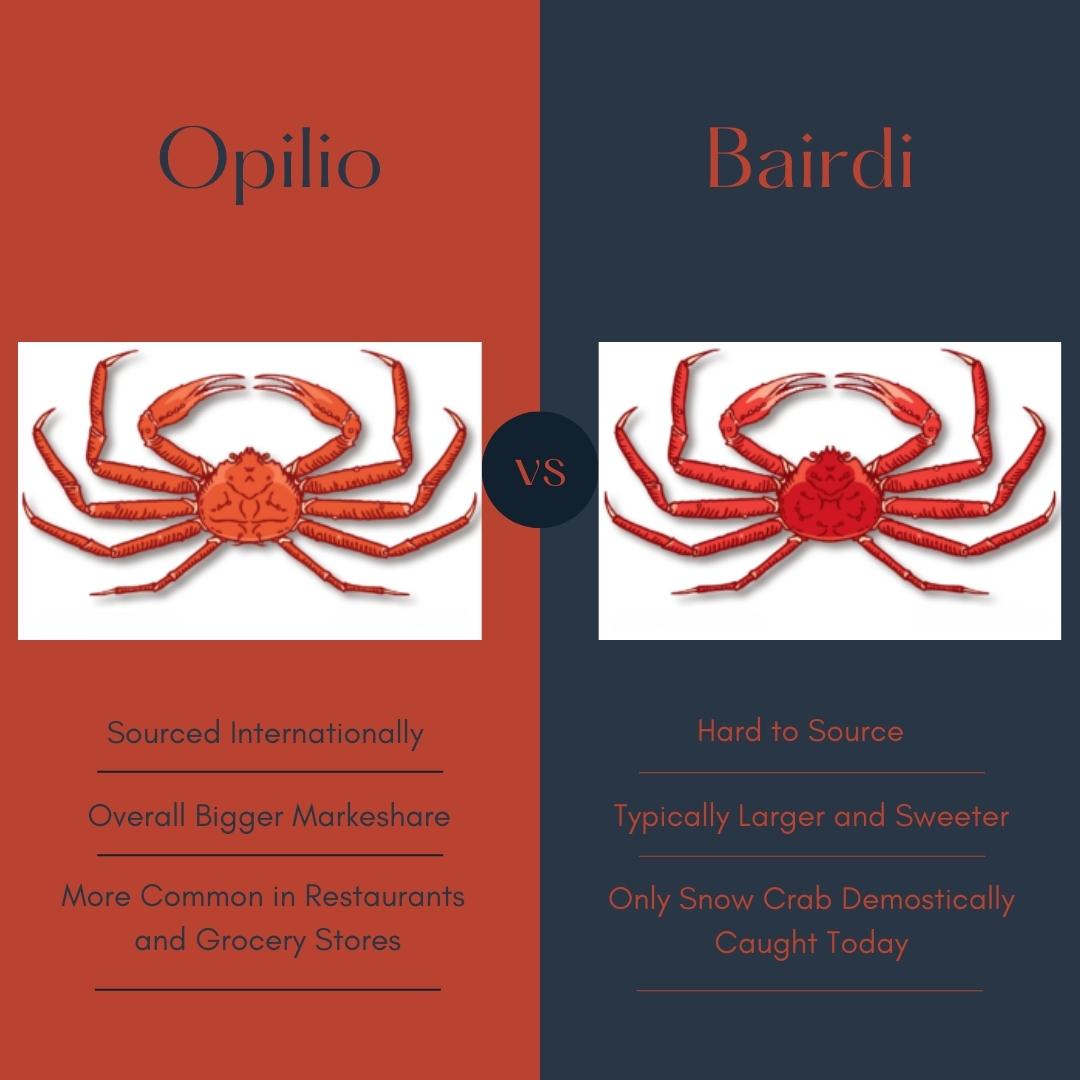 In general, either Snow Crab is a wonderful option if you're a crab lover. Snow Crabs high meat-to-shell ratio, means that when you crack open an opilio crab, you can expect a satisfying amount of meat, making it a good value for the price. Snow Crab is also versatile in terms of culinary applications. Its meat can be used in a wide range of dishes, including crab cakes, crab salads, soups, and stir-fries. Its sweet flavor and firm texture make it a suitable ingredient for various recipes. In summary, while opilio crab and bairdi snow crab may look similar at first glance, there are several key differences between the two species. Here at Maine Lobster Now, we pride ourselves on delivering the best quality product to our consumers. Let's face it - crab is expensive. We put great effort into ensuring your money gets you the best possible product on the market!