Cooking premium seafood dishes at home has never been easier thanks to fresh product and overnight delivery from Maine Lobster Now. So, why not take advantage of our pre-holiday sales to find gifts for loved ones and to stock up on your own personal favorites for the coming year.
Below we have highlighted some of the best deals, and must-stock-up-on items, available on our website.
13 Seafood Items to Stock Up On During Black Friday and Cyber Monday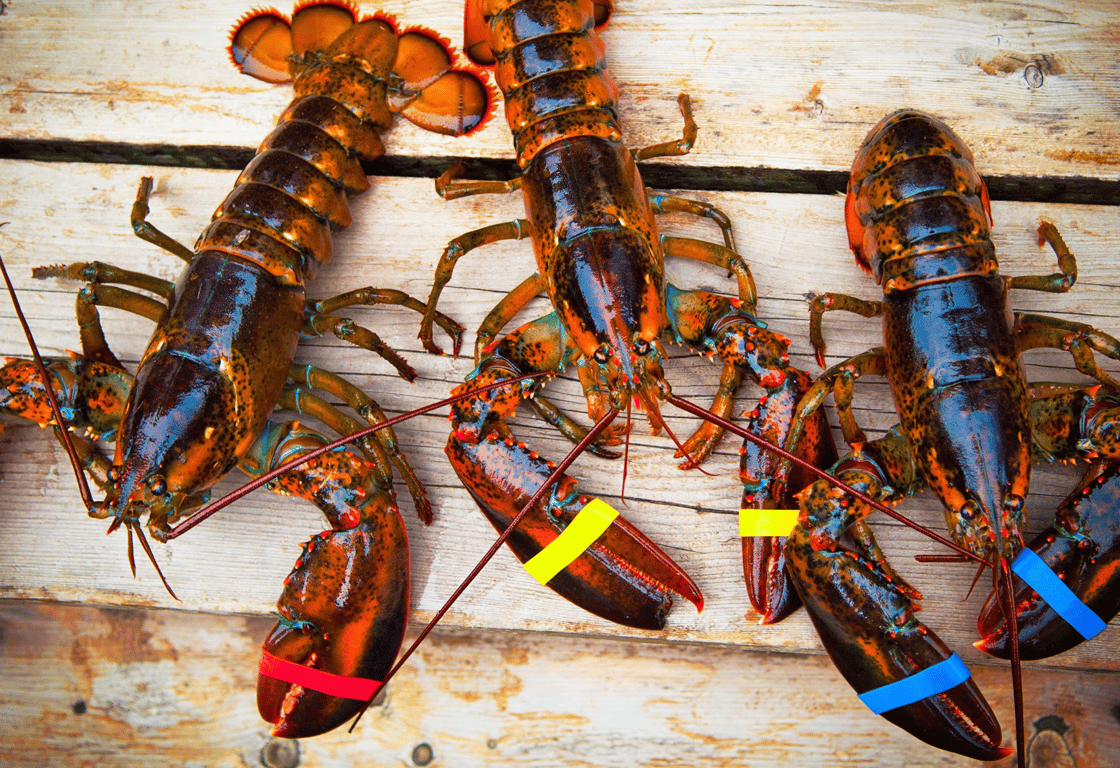 The Basics
These are all excellent items to stock up on and have on hand to make all of your favorite recipes.
Maine Lobster Now offers a selection of lobster lump meat. This is easy to add to soup, dips, salad, or to eat all on it's own dipped in hot creamy butter.
Like lobster meat, our King Crab lump meat is a delicious addition to any recipe.
The Maine Lobster Now pantry has everything you need to make the perfect seafood feast. Stock up on Old Bay seasoning, Hellmann's Mayo, Cape Cod chips, Wild Maine blueberry jam, and more.
Specialty products
These products are all decadent and festive, making for the perfect holiday gift. You might want to get extra to treat yourself as well.
This meal comes with everything you need to make a delicious seafood feast for two. The lobster will arrive live, and all of the other products will be fresh or frozen, so it is best to plan on cooking this meal the day it arrives.
Create your own lobster feast by purchasing live lobster and serving your favorite recipes on the side. Our live lobster comes fresh, sourced directly from the fishermen who caught them.
Our individual lobster pot pies are packed with premium lobster meat and an assortment of delicious veggies. These are the perfect comfort food for anyone who already loves lobster and first timers alike.
Our Lobster Grilled Cheese melts are a Maine Lobster Now favorite. Each kit comes with everything you need to make two 12 oz. sandwiches, each packed with 3 oz. of sweet lobster meat.
This is our tried and true man & cheese recipe. Best of all it comes in a variety of sizes and is already made, so all you have to do it heat it up and enjoy!
Along with premium seafood products, we also have a variety of USDA Angus Prime Steaks. Our selection includes strip steak, boneless rib eye, and filet mignon.
Utensils
The right utensils can make eating seafood even more enjoyable. These products help you get all of those juicy bits of meat out of the shell, so you can spend more time enjoying your lobster and crab, and less time picking at it. If you are a seafood lover, these items are must- haves.
Our zinc-plated crackers are perfect for easily opening up cooked lobster and crab shells.
These seafood picks are chrome plated, making them durable and allowing you to easily push out every piece of meat left in the shell.
Cut into crab legs or butterfly a lobster tail with ease with the help of our nickel-plated seafood shears. These are another must-have if you cook seafood at home often. Trust us, they will make the whole process so much easier.
Add some ambiance to the table, and keep your dipping butter warm with a butter warmer. You won't ever regret having one.
---
If you are looking for some serious holiday seafood recipe inspiration check out our holiday seafood blog. These will give you the perfect ideas about how to try out your pre-holiday sale purchases.
Don't forget that Maine Lobster Now offers free shipping on all Saturday deliveries.