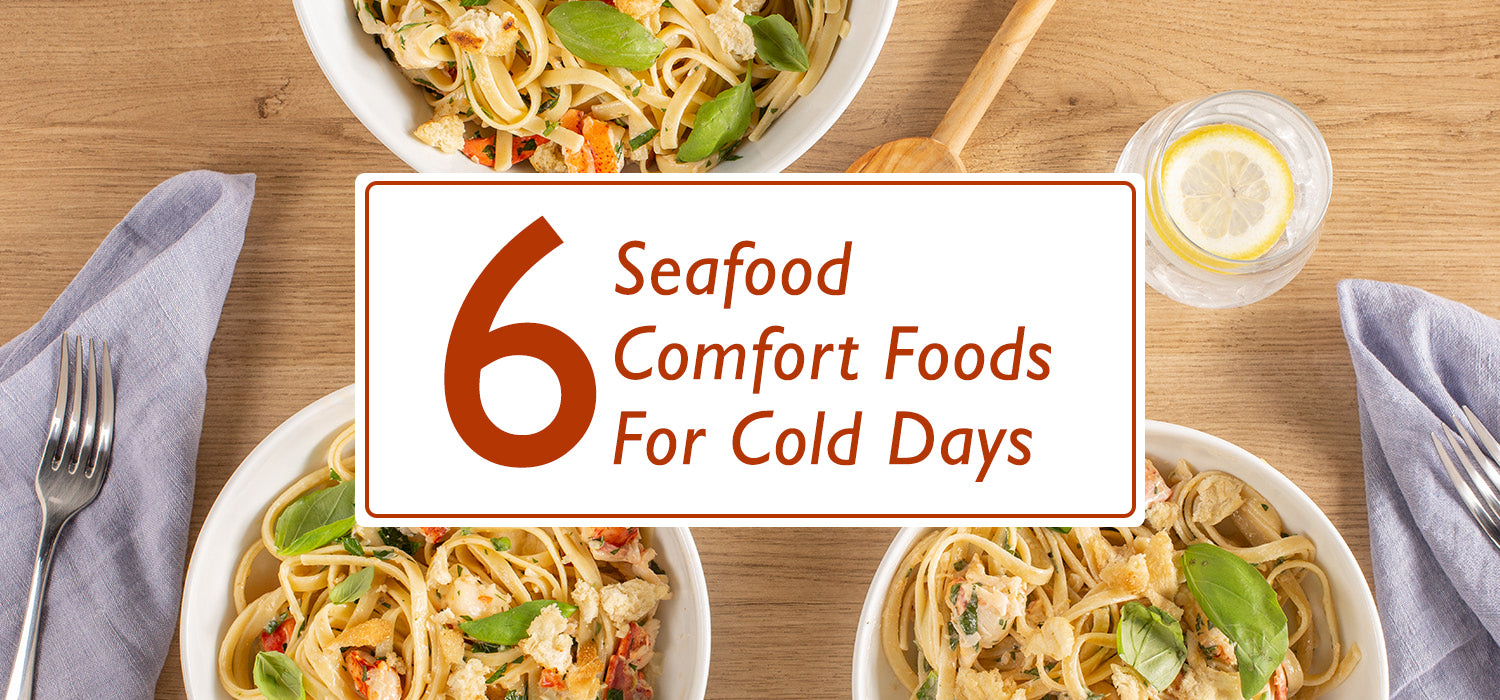 Winter is the perfect time of year to incorporate more healthy foods into your weekly dinner menu. It's also the time of year when the cold weather has most of us craving warm comfort foods. The good news is – you can have both.
Each of these recipes and ready to heat entrees contain heart-healthy seafood protein and incredible flavors to satisfy your cold weather cravings. Cozy up, place your seafood grocery order online, and enjoy these dishes from the comfort of home this week.



Seafood Comfort Foods from Maine




Fresh herbs, cream, lemon, and fettuccine all come together to compliment our wild-caught Maine lobster meat with perfection. This dish is fresh and rich in flavor and texture, making it the ideal home cooked meal for a comfortable night at home.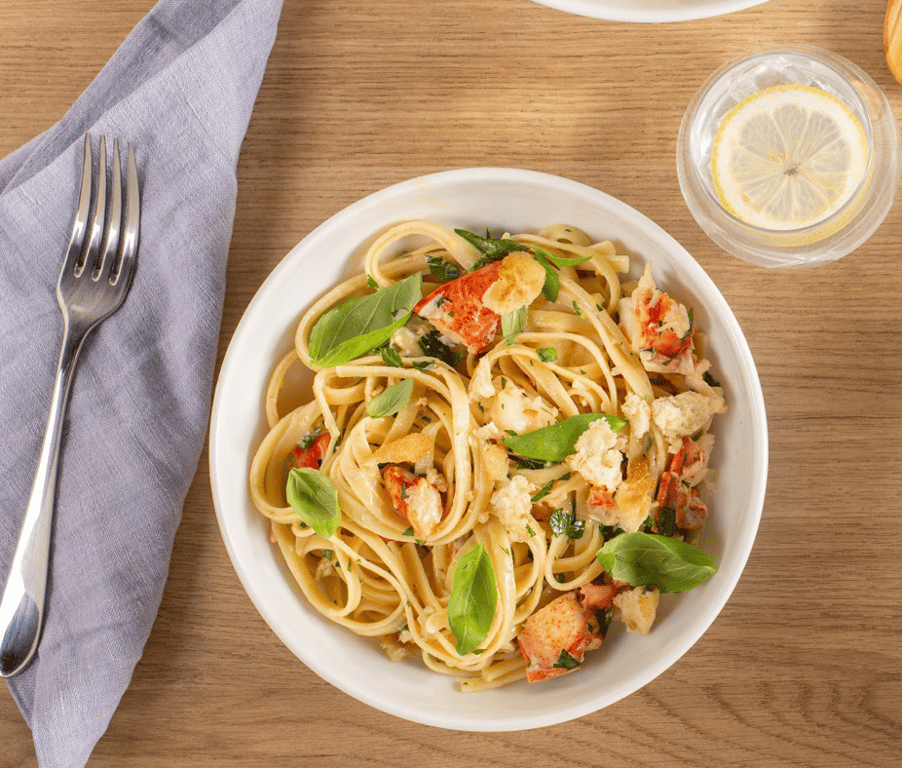 Savory and filling, this recipe is sure to become a favorite. This dish is even easy to make and features salmon, which is full of healthy fats and nutrients with long-term health benefits. The warmth of ingredients like mirin and miso infuse the entire dish with deep flavor that will have you craving seconds.
When it comes to comfort food there isn't anything like mac n' cheese. Add in delicious hunks of wild-caught Alaskan king crab meat and you'll have one unforgettable dish. Better yet, we've already perfected the recipe and offer this dish from Maine Lobster Now as a ready to heat and serve entree.
Our cheesy lobster and roasted cauliflower casserole is like the mac n' cheese dish but without the carbs. If that's what you are going for, this dish is just the thing. Best of all it is loaded with huge pieces of wild-caught Maine lobster, creating the perfect creamy blend of cheese and seafood that you are sure to love.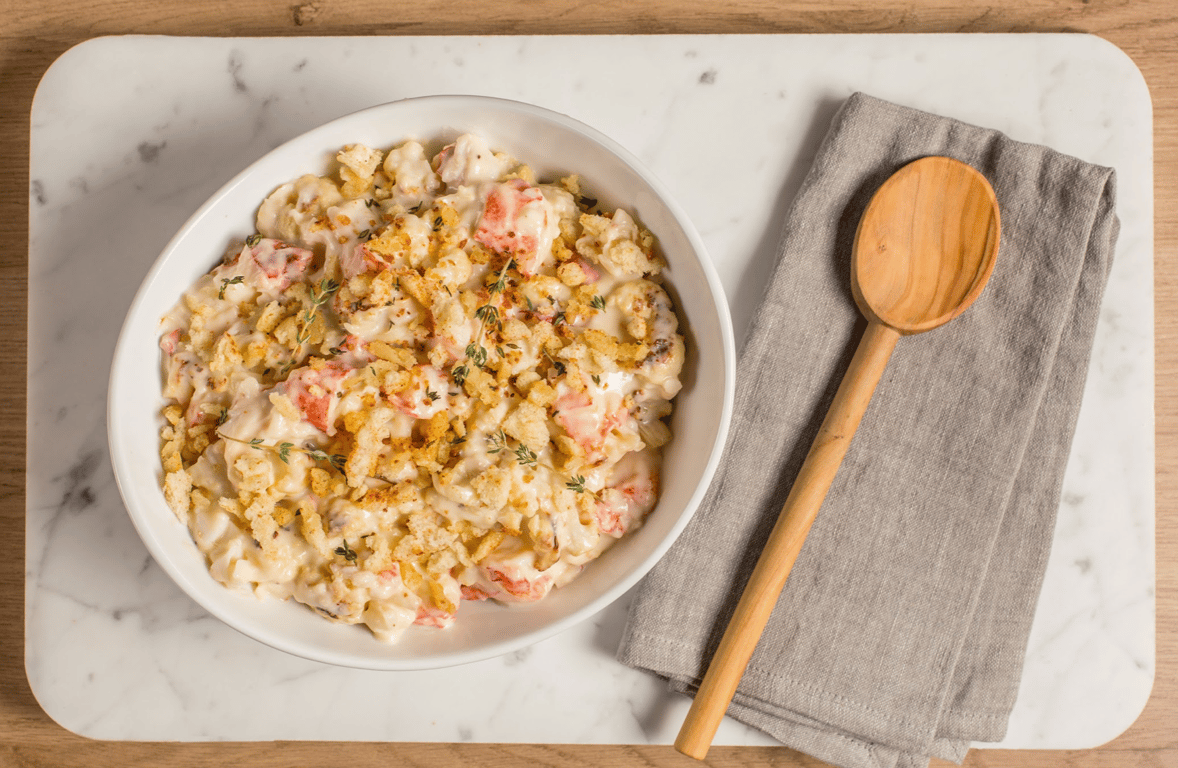 A hot bowl of chowder is just the thing for a cold winter day. If you aren't sure which seafood you are craving, rest assured that you can enjoy a variety in this chowder. Our Maine seafood chowder combines a custom blend of spices with haddock, Maine lobster, clams, shrimp, and scallops. It's also ready to heat and enjoy upon delivery.
Thanks to the Maine Lobster Now lobster grilled cheese kit, you can indulge in this comfort food favorite in no time. This kit comes with everything you need to make 2 huge sandwiches. Each sandwich is packed with wild-caught Maine lobster meat, a custom spice blend, butter, and a mixture of premium cheeses that you can pile on top of thick cuts of toasted bread.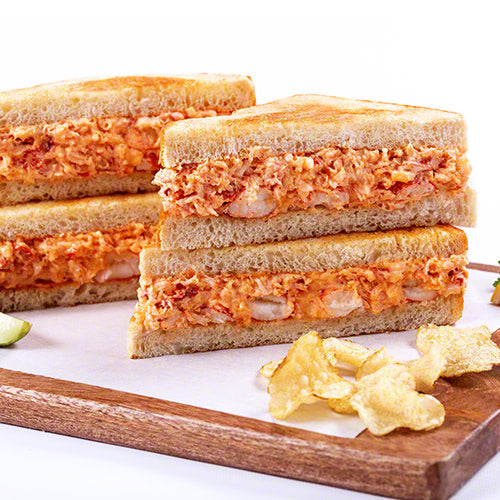 You can order the seafood ingredients you'll need for these home cooked recipes right here online, and the gourmet dishes arrive already ready to heat and enjoy. It's never a bad idea to stock up on a little extra for the freezer while you're at it. You never know when a seafood comfort food craving will come around again. Be sure to check out the recipes and how-to-cook guides on our website for seafood cooking inspiration year-round.