Online grocery delivery is becoming increasingly popular. The popularity is really no surprise considering how busy we all are and convenient this service is. You can shop for anything from fresh cut flowers and pantry staples to fresh overnight seafood delivery. All you have to do is browse online, select your groceries, pay, then just wait for them to arrive right at your front door.
Time is a huge factor in why so many people now order their groceries this way. It is also a great way to alleviate any worry if you forget an ingredient or just don't have time to stop by a grocery store. Not to mention, when illnesses start spreading, like during cold and flu season, it provides a safe option to continue regularly receiving fresh food without additional human contact. It is important to note that in regards to the current COVID-19 outbreak, the CDC says that there is no evidence of the illness spreading through food or shipped products, especially "food products or packaging that are shipped over a period of days or weeks at ambient, refrigerated, or frozen temperatures." For more information visit the CDC website. It is important to always wash your hands and to take regular precautions when preparing food. Ordering groceries online is a safe way to have your groceries delivered during this outbreak, or throughout any season with an uptick in illness like the cold or flu.
There are many grocery delivery services to choose from, each allowing you to get everything from everyday necessities, gourmet ingredients, and even complete pre-made meals or meal kits. Below are several other reasons, we think that online grocery delivery is the next best lifestyle hack to embrace.

When you order groceries online you will be able to:
1. Avoid Getting Sick
During cold and flu season, or when a particularly scary illness like COVID-19 is going around, you can still get groceries without risking your health. In fact, grocery delivery orders have already increased substantially since the outbreak as people look for safe options to get the supplies and food they need without risking exposure. It has been advised that people stay away from busy public areas such as grocery stores. This ensures security for many. It also prevents shortages on supplies, because people won't feel like they have to overstock on products because they are afraid that they won't have access to them later. Most importantly, online grocery delivery allows you to get the things you need, right when you need them, without having to come into contact with anyone else. This keeps germs from spreading. It also allows you to stay home and rest when you are the one who is sick.
Here are a couple common questions that have been asked about food delivery and COVID-19:
Q: "Can you get coronavirus through food?"
A: "Coronaviruses are generally thought to be spread from person-to-person through respiratory droplets. Currently there is no evidence to support transmission of COVID-19 associated with food,"
Source-https://www.cnn.com/2020/03/10/health/coronavirus-q-and-a-tuesday-march-10/index.html
Q: "Is it safe to receive a package from an area where COVID-19 has been reported?"
A: "Yes. The likelihood of an infected person contaminating commercial goods is low and the risk of catching the virus that causes COVID-19 from a package that has been moved, travelled, and exposed to different conditions and temperatures is also low."
Source-https://www.who.int/news-room/q-a-detail/q-a-coronaviruses

2. Save Time
Ordering online is a significantly faster way to shop. It is even possible to do it while multitasking on a particularly busy day. You can visit the sites that specialize in what you are looking for or browse through the inventory at your local supermarket to find exactly what you need in seconds. Best of all, you get to skip the commute time.
3. Save Money
When you use online grocery delivery services, it is easier to stick to a planned list and avoid grabbing items you don't actually need. Tracking your budget is faster as well and doesn't require holding onto any paper receipts. All of the information can be looked up quickly through past online orders. Browsing online also makes it easier to find great deals and pay less for higher quality products and groceries. Seafood for example can be purchased at a better price online, and it is also fresher and higher quality that what you would likely find at a local supermarket. Lastly, when you order online it is easier to track what you are spending in real time as you add items to your cart, rather than waiting until you hit the checkout line.
4. Eat Healthier
Sticking to a meal plan is a lot easier when you have more time to prepare meals and can avoid the impulse shopping. Online grocery delivery gives you more time to cook, or the option to order meal kits or ready-to-eat meals on days when you don't have the time to spend in the kitchen.
5. Have Access to Quality
Ordering groceries allows you to get specific about what you want. You aren't limited to what your local grocery store has in stock. For example with online seafood delivery, you can purchase lobster directly from Maine and have it overnighted fresh to your home, instead of purchasing lobster that may have been sitting in your grocer's freezer for a few months. When you order groceries, you have access to retailers who can source local products directly. This means not only more variety, but also access to products of a higher quality.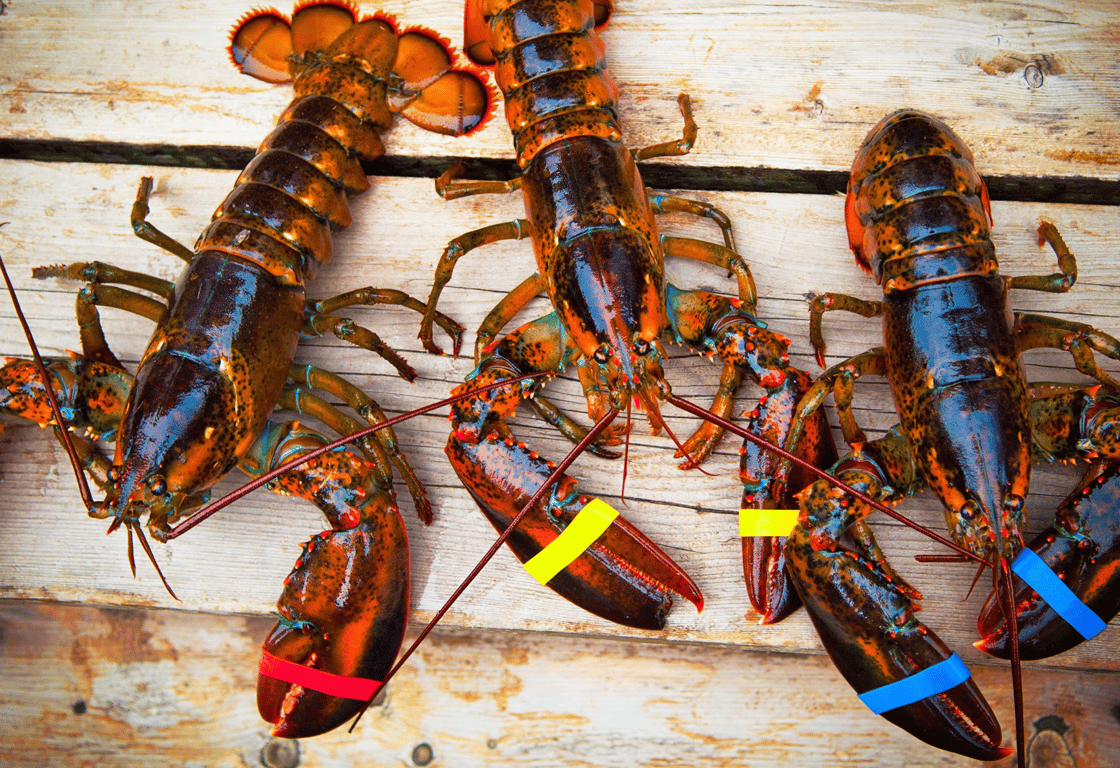 6. Get Specific
Similar to the option for higher quality products, you can also get more specific about what you want. Distance no longer limits your access. Using the same example of online seafood delivery: regardless of what time of year it is, you can get fresh Alaskan King Crab meat delivered to your home, rather than have to wait until your local grocer has access to it.
7. Avoid Food Waste
Getting specific about what you purchase can significantly cut down on the amount of food that ends up getting thrown out. This is because, ordering groceries online makes it easier to evaluate what you really need and what you are purchasing, allowing you to use those grocery items efficiently.
8. Shop for Others
Ordering online makes it easy to shop for others. You can have groceries delivered to an elderly parent weekly, or place a one time order and send a sick friend some supplies with the click of a button. If you want to send a gift to someone in another state, you can send them a premium seafood delivery of fresh Maine lobster or gourmet chocolates from that shop in another city you both love. There are no limitations.
9. Resist Impulse Shopping
Placing an online grocery order keeps you from browsing through isles filled with items you know you don't really need. You simply make a meal plan or grocery list, and search for those items exclusively.
---
You can order all of your fresh seafood directly from Maine Lobster Now. We overnight orders of fresh meat and live lobster from Maine, directly to your front door.