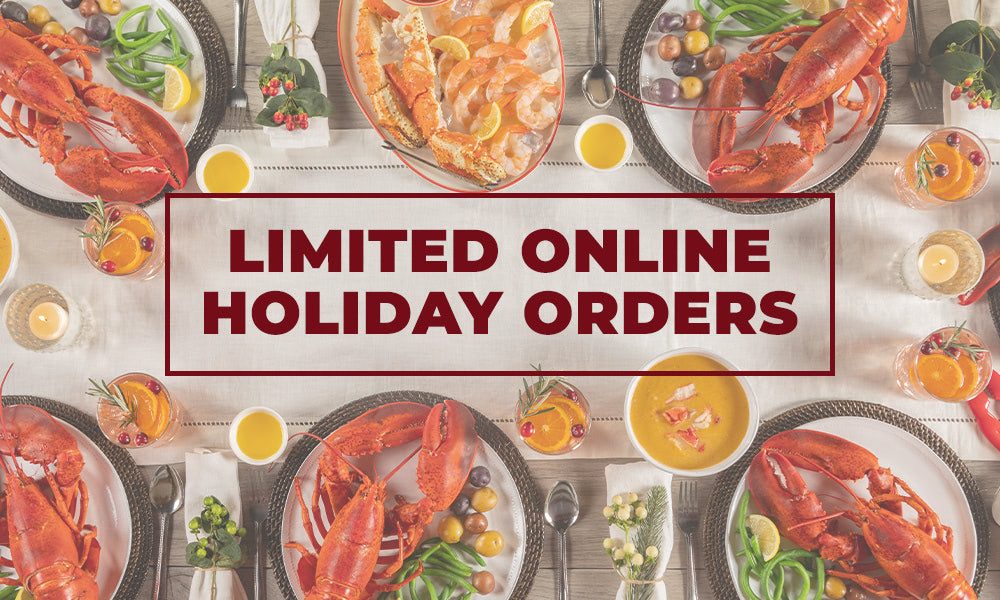 At Maine Lobster Now, we value the support of our customers. That is why we want to be sure that you get all of the gifts and ingredients you need to celebrate the holidays this year. With that in mind, Maine Lobster Now is limiting the number of orders we are sending out this holiday season. As a loyal customer, we wanted to be sure that you are aware of this ahead of time so you can plan and act accordingly to still get everything you need to celebrate this year.
How to Guarantee You Get Your Maine Lobster Now Order On Time
1 - Plan Ahead
Decide as early as possible which seafood ingredients you will need for your holiday meals and which items you want to give as gifts. Knowing this early will allow you to follow our next suggestion. Along with limiting our number of orders this holiday season, keep in mind delivery delays. Each year there are always unplanned disruptions or delays in mail service and delivery due to weather and other events outside of our control. This isn't something we can always plan for or control once it is in the hands of our delivery services. Ordering early and choosing early delivery dates when possible is insurance against these situations.
2- Order Early
Once you know what you need and when you need it, place your online seafood order with Maine Lobster Now as early as possible. Plan ahead before selecting your delivery date during checkout. For fresh items, like live lobster, you will want to choose the same delivery date that you plan on preparing your lobster to ensure quality and freshness. If you are ordering other items however that are frozen or do not have a shelf life, you can choose a delivery date well ahead of when the item is actually needed.
*We strongly encourage doing both of these things as early as possible if you plan to order from us this year*
Benefits of Placing Your Online Seafood Order Early This Year
You'll get everything you need

Less stress

On time, seamless delivery

Enjoy the holidays to the fullest
More Blogs from MLN: Seafood Giftspiration and Holiday Seafood Recipe Ideas.
Happy Holidays from the team at Maine Lobster Now.