When dad gets the succulent live Maine lobster you bought him for Father's Day, he'll have his hands full getting that tenacious crustacean into the pot. So, while he's battling the lobster, you should do your part and find some great recipes to make with that savory seafood meat. Take a look at our best, most delicious Father's Day seafood recipes you can make for any meal.
Dad not a lobster fan? Don't fret. There are plenty of options here for seafood of all varieties. You can try a crab brunch casserole or grilled oysters for lunch. For the lobster lovers, you can't go wrong with a classic lobster roll on Father's Day. Or get a little adventurous and make our lobster and Boursin cheese ravioli for dinner. There's no taste bud that can resist these Father's Day seafood recipes.
Father's Day Breakfast Ideas
If you're looking for Father's Day breakfast or brunch recipes, you're in good hands. Here are a few of our favorites - hearty, comforting, and sure to put dad in a good mood for the rest of the day. Consider serving a cold bowl of colorful fresh fruit alongside these dishes.
1. Lobster Bloody Mary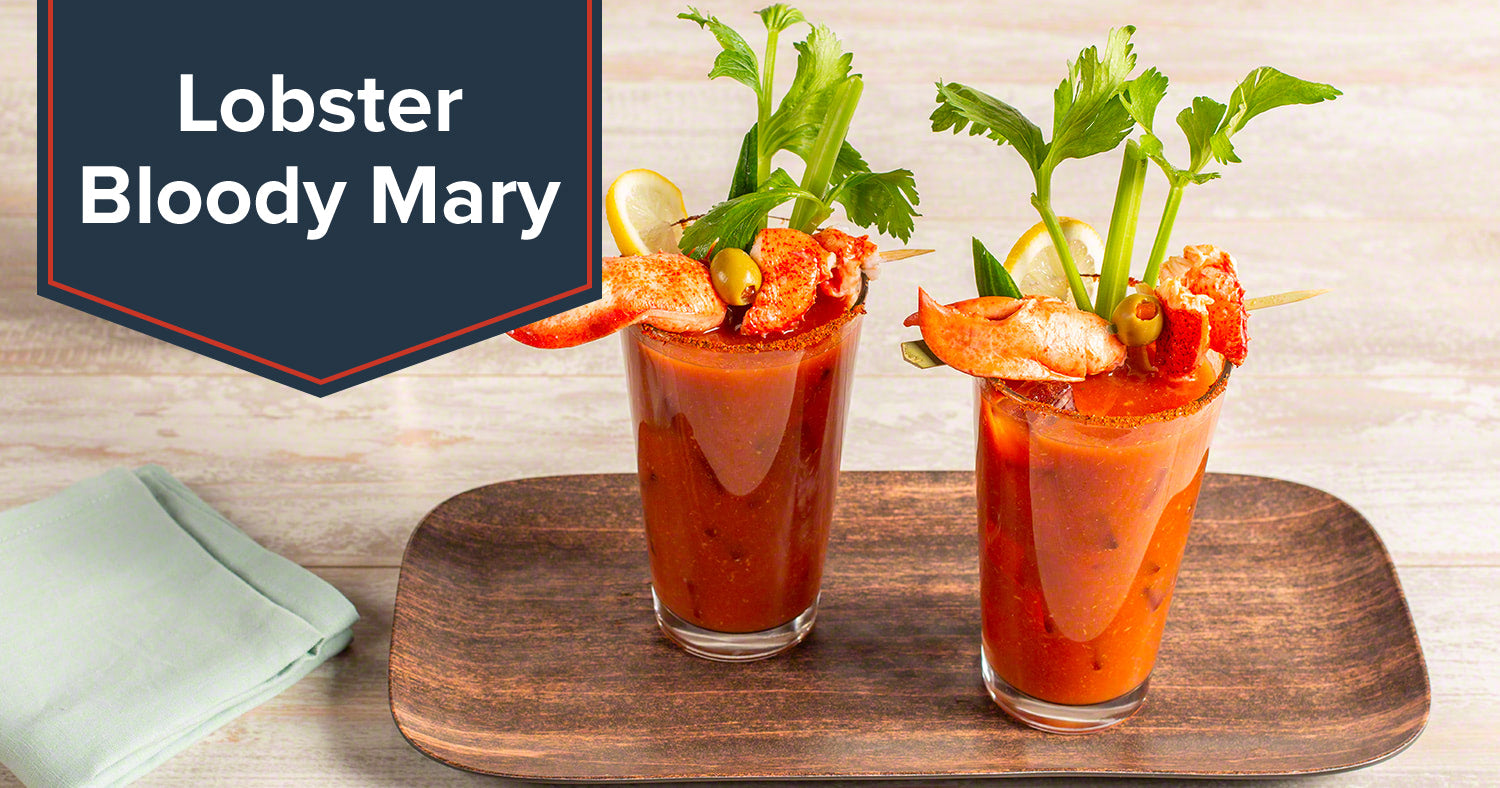 An extraordinary Father's Day brunch calls for an amazing cocktail on the side. Dad will love our lobster bloody mary recipe, which makes enough for two. The spicy tomato flavors complement any brunch dish.
Ingredients:
2 or 3 tablespoons Old Bay seasoning

1 lemon half, plus 1 tablespoon fresh lemon juice

3 oz. vodka

1 teaspoon Worcestershire sauce

2 tablespoons lobster juice

6 oz. tomato juice

2 tablespoons pickle juice

5-10 drops hot sauce

1/4 teaspoon celery salt

2 teaspoons prepared horseradish
For the garnish you'll need:
Bamboo skewers

Olives

Pickles

Celery stalks

Cucumber

Lemon slices
2. Crab Brunch Casserole
Do you need to cook brunch for a large group in less than 2 hours on Father's Day? If so, try this crab brunch casserole. This quick casserole combines salty cheese, buttery eggs, and rich crab chunks for a fast, yummy meal.
Ingredients:
2 eggs, beaten

2 cups croutons

8 oz. shredded cheddar cheese

1 pound

crab meat

2 cups milk

1 tablespoon dried parsley

Salt and pepper

1 tablespoon dried minced onion

1/4 cup grated Parmesan cheese
3. Lobster Quiche
If your "pop" loves lobster, he'll be pleasantly surprised and delighted to dig into a lobster dish for breakfast or brunch. This lobster quiche recipe highlights the luscious flavor of lobster and serves 6.
Ingredients:
1 cup

cooked lobster meat

, chopped

1/3 cup minced onion

1 cup shredded Swiss cheese

9-inch unbaked pastry shell

4 eggs

2 cups light cream

1/8 teaspoon cayenne pepper

1/3 teaspoon salt

Pinch of dried parsley
4. Crabby Potatoes
If you've ever acted a little crabby towards your dad, now's your chance to make it up to him. Wish him a happy Father's Day with this crabby potato recipe. As a bonus, this recipe incorporates convenient ingredients so you can whip it up fast.
Ingredients:
16-oz. package of frozen hash brown potatoes

1 1/2 cups butter, melted and divided

16-oz. container sour cream

1 pound

crab meat

10.75-oz. can condensed cream of celery soup

16-oz. package shredded cheddar cheese
Father's Day Lunch Ideas
The afternoon is perfect for hosting a Father's Day lunch. Fire up the grill and make some of Dad's favorite dishes while enjoying the sunshine, fresh air, and the best company you can ask for – a happy dad. Here are recipes for a perfect Father's Day lunch.
1. Lobster Roll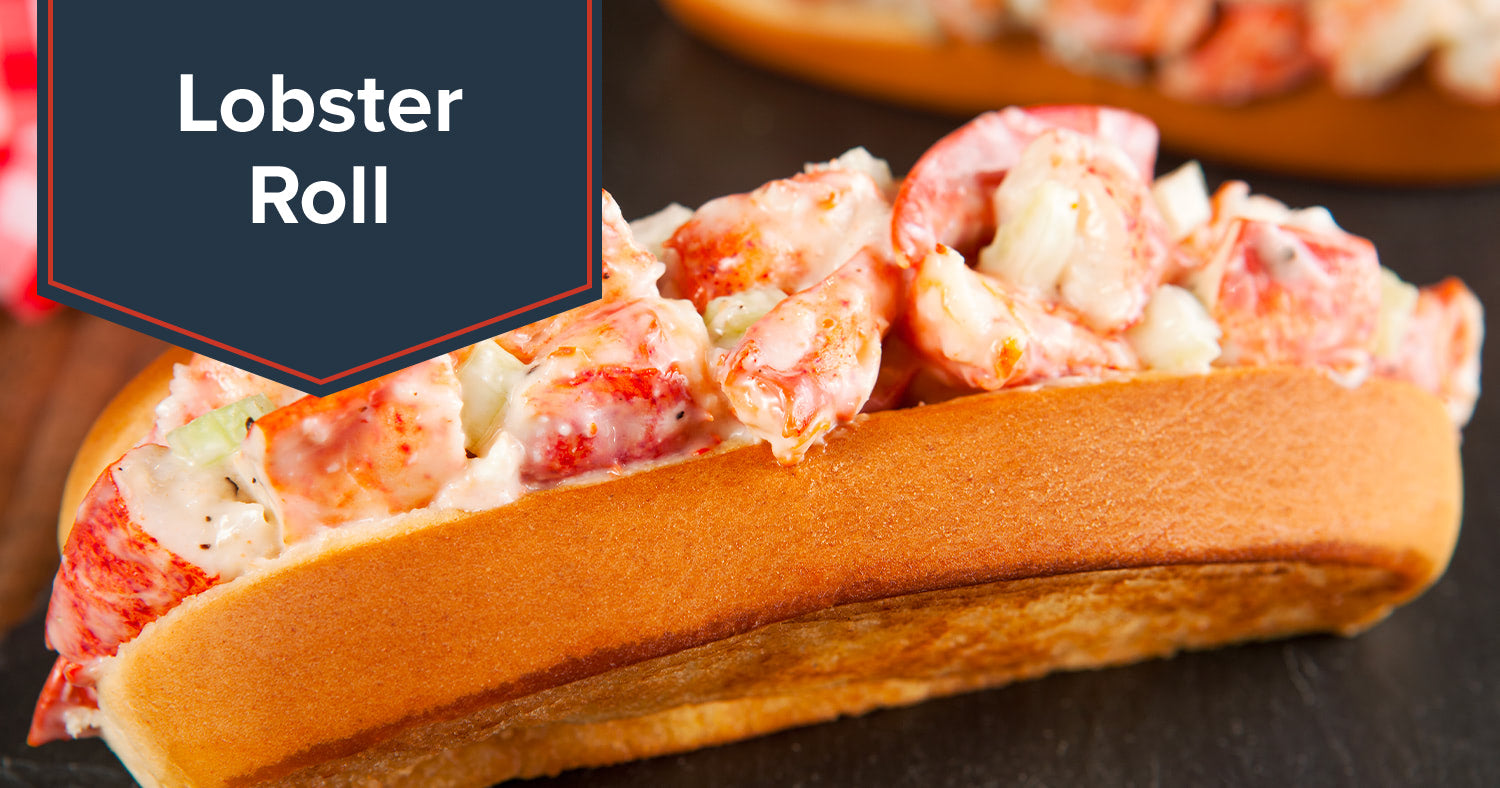 Lobster rolls are a New England staple. Typically served on a toasted split-top bun, a lobster roll is packed with cool, creamy lobster meat and mayonnaise for a refreshing and delicious lunch. Serve lobster rolls with a classic side like potato chips or fries, and offer dad a Belgian tripel, hefeweizen, or Belgian witbier to add a refreshing burst of citrus to the meal.
Ingredients:
8 oz. mayonnaise

4 tablespoons fresh lime juice

Salt and pepper to taste

Butter

6 strips bacon, cooked

2 ripe avocados, sliced or mashed

1 lb.

lobster claw meat

or 1 lb. crab meat
Cooking Directions: First, prepare the lime mayo. Add the mayonnaise to a bowl and stir in the lime juice. Add salt and pepper to taste. Next, heat a frying pan over medium heat. Butter the outside of the lobster roll buns and brown both sides in the pan. Transfer rolls to your plate and open them to add the lime mayo, avocado, bacon, and lobster or crab meat. Watch your dad's eyes light up when you serve an authentic Maine specialty. If you're short on time, consider ordering a Lobster Roll Kit which has everything you need for a classic lobster roll lunch with friends and family.
2. Grilled Crab Legs
If your dad loves crab legs, he'll be thrilled with this grilled crab legs recipe. Round up the family and head outside to enjoy buttery crab legs fresh off the grill.
Ingredients:
3-4 lbs. cooked crab legs

2 tablespoons olive oil
Also, be sure to check out our guide for grilling or steaming crab legs. Ordering lobster instead? Learn how to grill lobster tails here.
3. Grilled Oysters
Looking for a unique way to serve oysters for lunch? This grilled oysters recipe offers a briny treat for dads who love the sea. Pair grilled oysters with a hearty side, like buttered and seasoned linguine, potato salad, or a homemade Caesar salad.
Ingredients:
2 cups butter

1/2 cup Parmesan cheese, finely grated

2 cloves garlic, minced

1/2 cup parsley, finely chopped

1 tablespoon Worcestershire sauce

1/2 teaspoon ground red pepper

1 teaspoon paprika

1/2 teaspoon hot sauce

2 dozen

oysters

on the half shell
4. Surf N' Turf Burger
If you can't decide whether to make Dad burgers or lobster for Father's Day, this recipe delivers both. You'll really impress your pop when you place a towering, juicy surf n' turf burger in front of him.
Ingredients:
1/2 lb. cooked

lobster meat

, chopped

2 tablespoons mayonnaise and more for assembling

1 teaspoon fresh lemon juice

Salt and pepper to taste

4 slices tomato

4 5-oz. fresh ground beef patties

4 hamburger buns, toasted

8 slices cooked bacon

4 leaves green leaf lettuce

1 teaspoon finely chopped chives
5. Hot Crab and Shrimp Dip
You can please just about anyone at your Father's Day celebration with this creamy crab and shrimp dip. Better yet, this dip only takes 5 minutes to prepare and is great as a snack or side as well.
Ingredients:
1/2 cup mayonnaise

1/4 teaspoon lemon-pepper seasoning

1/2 teaspoon garlic powder

1 1/2 teaspoons whole-grain mustard

1/2 lb.

crab meat

1/3 cup shredded smoked cheese

1/2 cup cooked shrimp

, chopped

1/3 cup toasted sliced almonds
Father's Day Dinner Ideas
Our Father's Day dinner recipes are simple to make and sure to impress Dad and your other dinner guests.
1. Lobster Ravioli
If you're looking for a crowd-pleaser to add to your Father's Day dinner menu, consider trying our lobster and Boursin cheese ravioli recipe. No one has to know how simple this recipe is, but they'll all wonder about the secret ingredient.
Ingredients:
One 5.2-oz. package Boursin cheese

1 teaspoon fresh lemon zest

1/4 cup plus 2 teaspoons olive oil and more as needed

1 lb. fresh cooked lobster meat

1/4 cup fresh flat-leaf parsley, chopped

Salt and pepper

64 wonton wrappers

2 garlic cloves, thinly sliced

4 vine tomatoes, chopped

3 cups baby arugula

1 cup basil leaves, torn
2. Buttery Crab Claws
This smoky, buttery crab claws recipe is easy, quick, and combines salty bacon with sweet crab for a winning pair.
Ingredients:
2 smoked bacon slices, chopped

1/2 cup butter

2 green onions, thinly sliced

3 garlic cloves, minced

1 tablespoon Worcestershire sauce

2 tablespoons fresh lemon juice

1 lb.

crab claws

2 teaspoons chopped flat-leaf parsley
3. Mussels With Wine Sauce
Mussels are packed with flavor and nutrition, and they're also easy and fast to make. Try our delicious mussels in white wine and garlic recipe to serve up a special treat. You might serve mussels with a baguette for dipping, or over a bed of pasta with a side of steamed veggies.
Ingredients:
4 lbs.

mussels

6 tablespoons butter

8 large shallots, finely chopped

4 cups dry white wine

4 garlic cloves, finely chopped

1/2 teaspoon salt

1/3 cup parsley, chopped
4. Shrimp Scampi
Are you nervous about preparing seafood for the first time? You can cook up a delicious dinner using pre-cooked shrimp in less than half an hour. Try this simple shrimp scampi with linguine recipe that Dad and everyone else at the table are sure to love. This recipe serves four, but you can easily double it if needed.
Ingredients:
8 oz. linguine

Olive oil

1 stick butter

1/4 cup finely diced onions

8 cloves garlic, minced

1 cup white wine or chicken broth

1 lemon for juice

2 tablespoons fresh chopped parsley

Ground black pepper to taste

1 lb. shrimp

, tails removed
Get Ready for Father's Day With Maine Lobster Now
Dads deserve nourishing meals made with high-quality ingredients - especially on Father's Day. At Maine Lobster Now, we have all the fish and seafood recipes you need to throw a memorable Father's Day celebration. We'll help you keep it simple by delivering all the ingredients you need right to your door, so you don't have to rush around searching for quality seafood. All you need to do is place your order and schedule a delivery. We'll send your seafood in insulated packaging overnight from the coast of Maine. Have questions or need help planning that perfect Father's Day meal? Please contact us and we'll be happy to help!