Nothing says summer like a savory aroma billowing out from the grill lid, a cool drink in your hand, and friends gathered in the backyard. When firing up the grill this summer, legions of uninspired grill masters are going to turn to hamburgers and hot dogs for that inaugural feast. But we're here to tell you your next barbecue can go to another level altogether when you grill seafood. Let's take the guesswork out and share some of the best and easiest ways to grill seafood this summer.
Let us help you impress your summer guests with these mouth-watering seafood grilling tips, and some recipes for everything from lobster to shrimp, to fish, and crab. Stick with us, and we'll help you with fan-favorite recipes for the main course, and tips and tricks for side dishes.
Best Ways to Grill Seafood
Lobster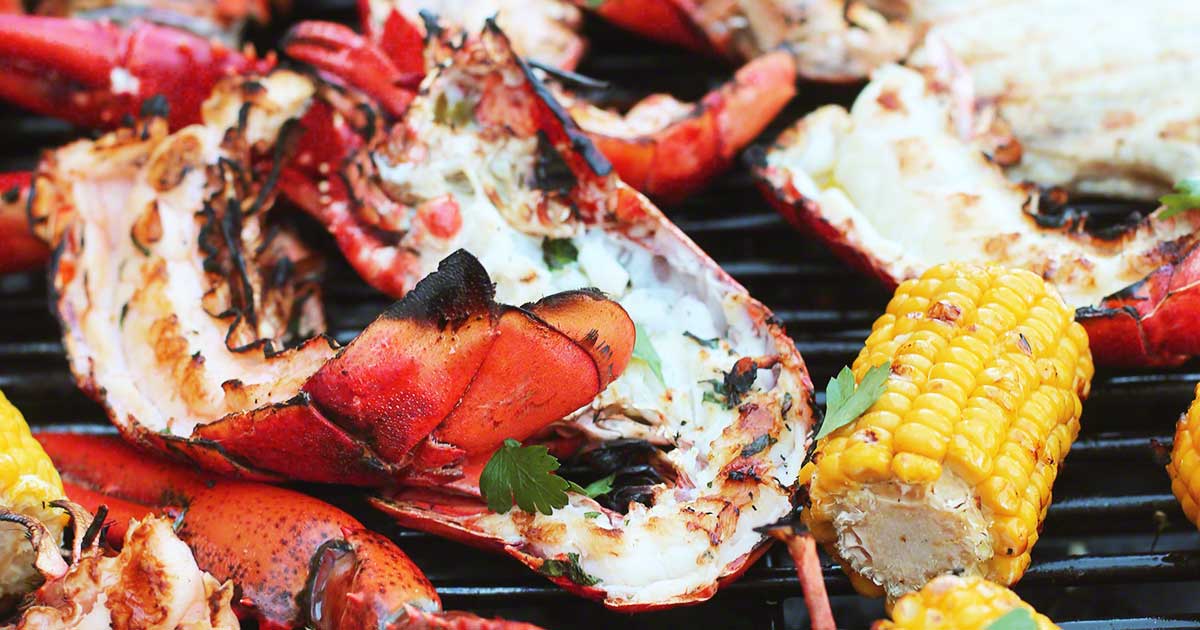 Infusing sweet lobster meat with flavors from your grill is a winning combo that will have your BBQ attendees raving. Follow our simple instructions for grilling lobster tails, or try your hand at the remarkable grilled lobster recipes from Food & Wine or Country Living.
How to Grill Lobster Tails
Grilled Lobster with Miso Chile Butter from Food & Wine
Grilled Lobster with Lime Bay Butter from Country Living
Surf n' Turf
An always-popular choice for the grill is some red meat, but we're going to let you in a little "secret." Just throw some lobster, shrimp, or other seafood on the grill for a delicious surf n' turf feast.
Butter Grilled Steak & Shrimp from Cafe Delites
Grilled Surf & Turf from Traeger Grills
Crab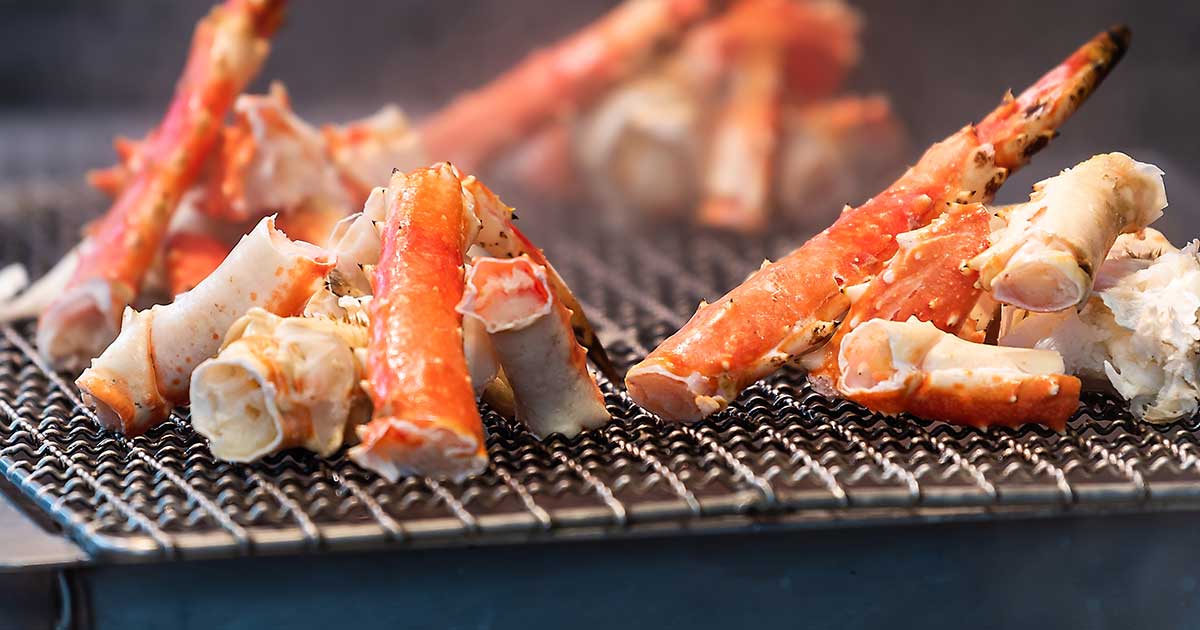 Cooking king crab legs is easier than you might think. You can also make this even simpler by simply purchasing crab meat already out of the shell, wrapping it in some aluminum foil, and tossing that on the grill.
Grill or Steam King Crab Legs
Grilled Crab Cakes from The Spruce Eats
Grilled Alaskan King Crab Legs from All Recipes
Fish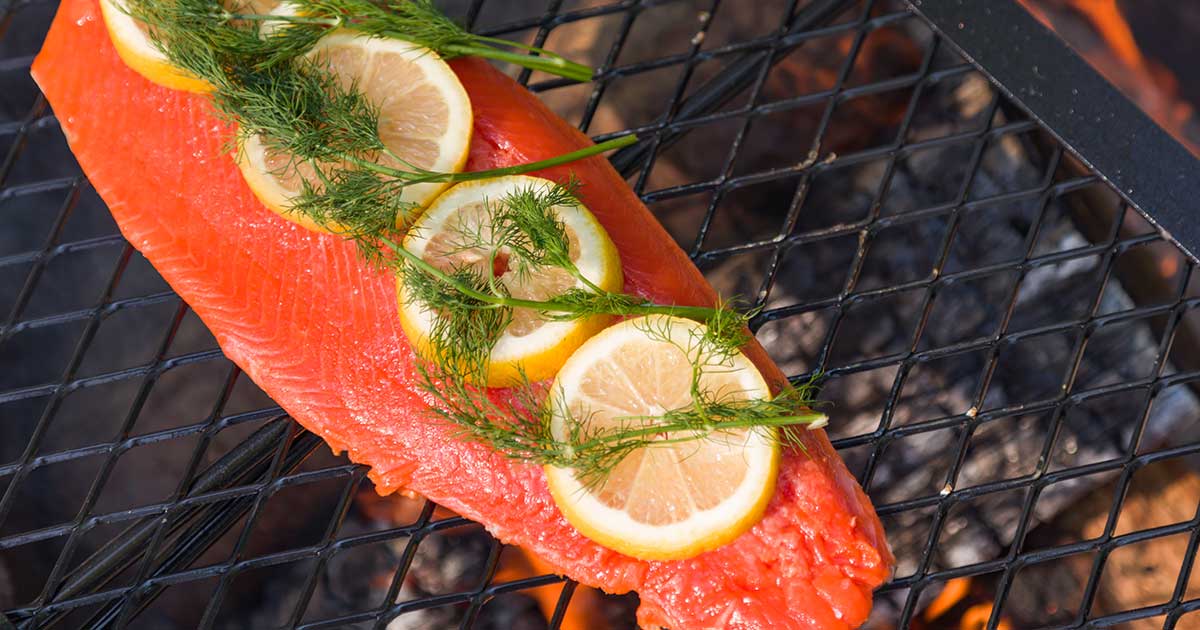 When cooking fish on the grill, a hearty fillet of salmon, cod or tuna will cook wonderfully with butter or lemon. If that's not whetting your appetite thoroughly enough, Bon Appetit and A Foodcentric Life offer some great alternatives below.
Grilled Salmon with Lemon Sesame Sauce from Bon Appetit

Grilled Haddock with Lemon Caper Sauce from A Healthy Makeover
Scallops
Scallops are the main attraction when included in any dish. They're incredibly easy to cook and don't require heavy spicing. Still, Southern Living and NYTimes Cooking offer some truly delightful ways to kick up your next scallop meal.
How to Cook Scallops Guide
Grilled Sweet and Sour Scallops from Southern Living
Grilled Scallops with Peaches, Corn, and Tomatoes from NYTimes Cooking
Shellfish
Shellfish usually brings to mind mussels or steamers that come in a pot with wine sauce, but you can change your seafood game with these great grilled options.
Spicy Grilled Mussels from Rachael Ray
Grilled Mussels with Garlic Butter from Better Homes & Gardens
Grilled Seafood Side Dishes
Grilling your choice of seafood is only half the battle for your next barbecue. To really wow your taste buds or scintillate the buds of your friends, make sure to add some of these classic side dishes to the meal.
Fiddleheads
Sauteed Fiddlehead Ferns from Martha Stewart
Fiddleheads with Garlic from Emma Frisch
Corn
Spicy Corn Kabobs from Taste of Home
Savory Corn Salad from Delish
Red Potatoes
Creamy Dilled Red Potato Salad from Foodiecrush
Grilled Red Potatoes from Lauren Greutman
Need some more summer seafood cooking inspiration? Be sure to check out our guide to the Classic Maine Lobster Bake and these Easy Campfire Seafood Recipes.