The lobster industry in Maine is boomin'. Between 1994 and 2014, Maine's lobster landings (i.e. what is caught and brought to ports) rose to 124 million pounds, a 219% increase. The University of Maine estimated in 2018 that lobster fishing generated more than $500 million to our economy. What's behind this incredible growth? It may surprise some to learn the answer is climate change, specifically warming ocean water. How exactly did rising ocean temperatures affect the Maine lobster industry?
The full answer isn't simple and the end result may not be as rosy as the situation looks now. Decades ago, rising ocean temperatures caused a collapse in lobster fishing in southern New England, which benefited Maine greatly. However, if the effects of climate change continue unabated, it will ripple further north still and research shows it could spell disaster for the next generation of fishing and lobstering in Maine.
The Impacts of Rising Ocean Temperatures
Maine has become the center of lobster fishing in the United States, but for decades much of the Northeast coast had a thriving lobster population. The National Oceanic and Atmospheric Administration (NOAA) recorded the distribution of lobster along the Atlantic coast between 1967 and 2014. It found little change in distribution through most of the 1980s, however, in the 1990s the lobster industry began to collapse around Long Island and Southern New England. The cause: warming sea surface temperatures.
"From 1996 to 2014, New York's registered lobster landings dropped 97.7%—from 9.4 million pounds in 1996 (the state's most profitable year) to 215,980 pounds in 2014 (the latest data available [at the time]). The story is much the same in Connecticut, where landings fell 96.6% from the most profitable year, and in Rhode Island, which saw a 70.3% drop from its most profitable year," according to the NOAA's Climate.gov.
Warming sea surface temperatures in New York and southern New England disrupted the lobster populations there. That perfect climate zone now sits off the coast of Maine, which is all well and good today, but recent studies show that Maine could be in for a reckoning soon.
How Warming Ocean Temps Affect Lobster Populations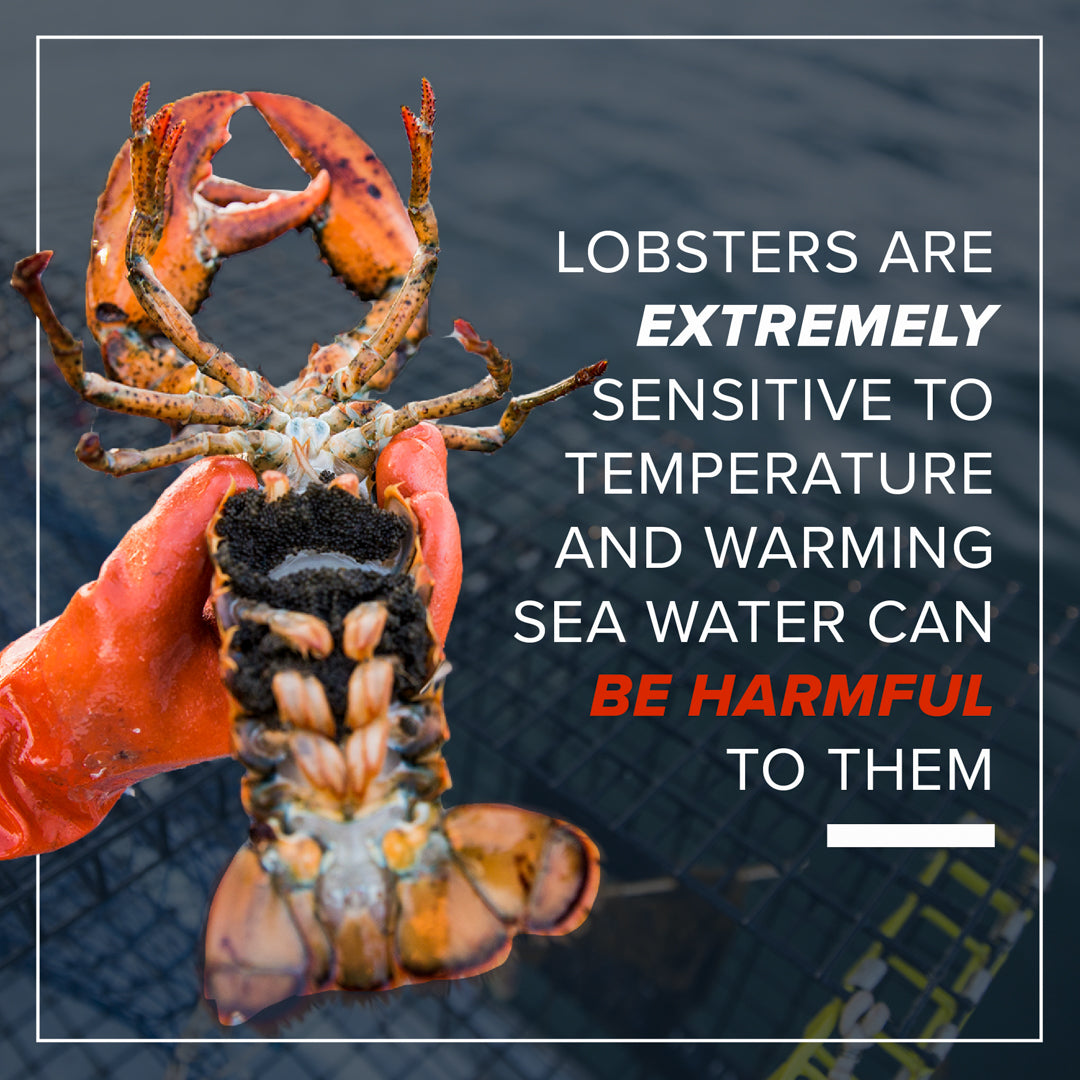 Before addressing the future of Maine lobstering, it's helpful to understand why lobster populations declined so rapidly in Southern New England. If the effects of climate change happened there, they can just as easily happen here in Maine too.
For many northern fish and shellfish species, cold water is king. Lobsters are perfectly suited for water up to 68℉ (20℃), but a slight change of just a few degrees higher can cause respiratory and immune problems, increase chances of shell disease from parasites, like the paramoebiasis, and make it harder for lobsters to reproduce.
These effects were apparent between 1998-1999 when a years-long, above-average stretch of warm air temperatures raised sea surface temperatures in Southern New England and caused a massive lobster die-off. Commercial landings in Southern New England were reduced by as much as 99%, according to a 2000 report compiled by the Connecticut Department of Environmental Protection, Bureau of Natural Resources, and the Marine Fisheries Office.
"Where it's already warm, like Southern New England, a couple of degrees increase may have some really bad effects. You get above that 20℃ threshold too often and you start seeing mass die-offs," said Rick Wahle, a research professor at the University of Maine's Darling Marine Center. "And we've seen those, like in Long Island Sound."
The Future of Maine Lobstering
The Gulf of Maine has become the hotbed (pun intended) of lobster fishing in the Northeast thanks to climate change. However, lobsters could soon give the Gulf the cold shoulder because of climate change.
In 2015, the Gulf of Maine Research Institute concluded that "[o]ver the past decade, sea surface temperatures in the Gulf of Maine increased faster than 99% of the global ocean. The warming, which was related to a northward shift in the Gulf Stream and to changes in the Atlantic Multidecadal Oscillation and Pacific Decadal Oscillation, led to reduced recruitment and increased mortality in the region's Atlantic cod (Gadus morhua) stock."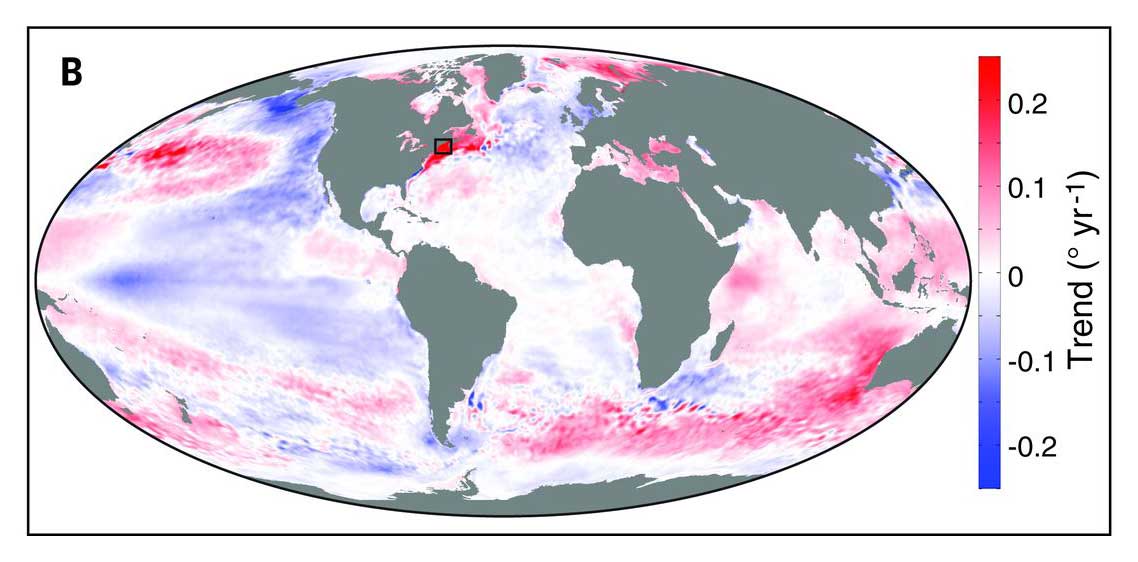 That data and the effect on sea life led to alarming headlines like these:
While many won't pay these headlines much attention, local Maine lobstermen and women certainly are.
"Climate change really helped us for the last 20 years," Dave Cousens, former president of the Maine Lobstermen's Association, told the New York Times, before adding, "Climate change is going to kill us, in probably the next 30."
While out on the boat, Cousens later told the Times, "We're past the point of climate change helping us. We're on the downward spiral."
With the increase in sea surface temperatures over the last decade in the Gulf of Maine, lobster populations have already begun to shift northeast into deeper waters and toward Canada. If trends continue, Maine could see a similar situation to what they saw in the Long Island Sound: a complete collapse of lobster landings.
Sustainable Lobstering in Maine
At Maine Lobster Now, we know the delicate balance of the ecosystem in the Gulf of Maine and take great strides to adhere to all local and federal lobstering regulations. However, sustainability alone won't prevent a potentially devastating collapse of Maine lobstering. Maine has reaped the benefits of a climate-influenced lobster boom, but studies show the industry is highly susceptible to a similar fate to what we saw in Southern New England.
We'll continue to do our part to adhere to all sustainable practices and hope to see more urgency for substantive changes that will brighten the future outlook of lobstering in Maine.
Further Reading:
American Lobster, Sea Scallop Habitat Could Shift Off the Northeast | NOAA Fisheries
Feeling the Heat: How Fish Are Migrating from Warming Waters | Yale E360
Losing Hope for Lobster South of Cape Cod | The Boston Globe
Impacts of Climate Change on Southern New England Lobster Fisheries - UMASS