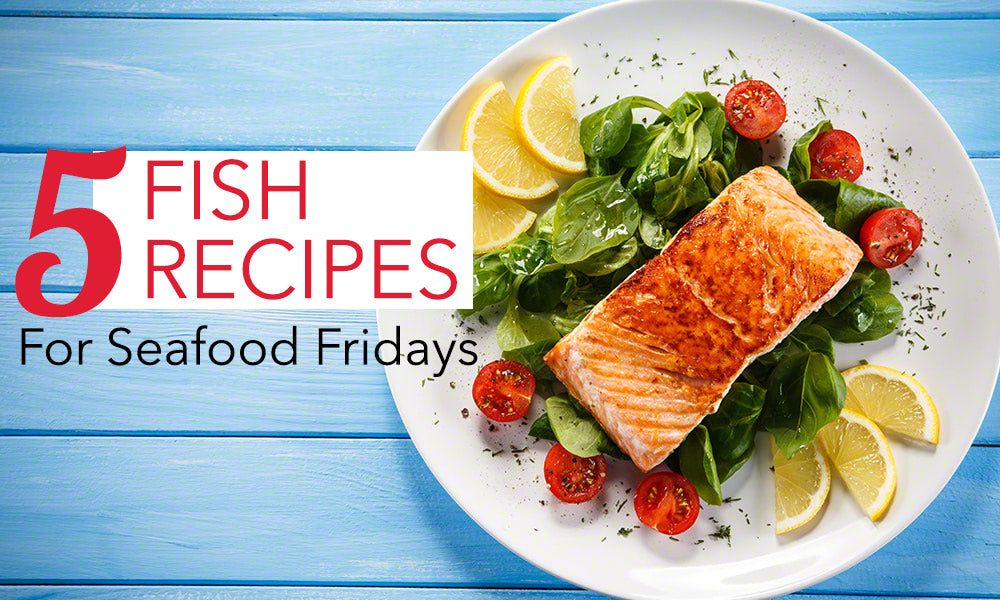 Seafood Fridays are a great way to place some emphasis and intention back on dinnertime with your loved ones. Seafood is healthy, and planning meals around a weekly ingredient like fish can motivate you to cook more at home, making weeknight dinners fun and fresh again. This blog post will get you started.
Don't forget that you can order all of your fresh seafood for the recipes below from Maine Lobster Now. We can overnight the ingredients you need to ensure that you have the highest quality fish for your Seafood Friday recipes.
5 of Maine Lobster Now's Most Popular Fish Recipes for Seafood Fridays:
1. Oven Baked Haddock
Oven Baked Haddock is a classic recipe for Seafood Fridays. It is full of protein, healthy fats, and can be paired easily with your favorite steamed veggies or side salad. The Ritz crackers add a familiar buttery texture, while the lemon adds zest and color, making for a bright and delicious meal.
2. Seared Tuna Steak Salad Nicoise
Seafood Fridays are made fresh with this vibrant Seared Tuna Steak Salad Nicoise. Juicy tuna steak is cooked medium-rare and paired with a mixture of crisp blanched veggies. The olive oil-based vinaigrette dressing tops the whole thing off to create a perfect Mediterranean style dinner that everyone will enjoy.
3. Pan Roasted Halibut with Wild Mushrooms and Cauliflower Risotto
If you are looking for a rich, earthy dish for Seafood Fridays, this Pan Roasted Halibut recipe is just the thing. Fresh herbs and sherry sauce add depth of flavor to the plate, while the wild mushrooms and halibut bring it all together. This is sure to be a Seafood Friday favorite.
4. Seared Salt Block Tuna with Citrus Chile and Herb Salad
This bright and zesty salad is fast, easy, and best of all it is a real crowd pleaser, making it the perfect option for Seafood Friday. The fresh medium-rare tuna steak is hearty and delicious, while the herb salad and citrus give it a pop of color and added nutrition. This particular Seafood Friday recipe is highly recommended for warm weather cooking.
5. Miso Glazed Salmon with Sesame Noodles
This is a dynamite protein and carb combo that your loved ones will thoroughly enjoy for Seafood Friday. The miso and sesame are bold flavors that blend naturally with the sweet juicy salmon. It all comes together to leave you with a bold dish that you can whip up anytime you are craving something packed with flavor and nutrition.